All presenters must register by October 13, 2017. Please click the button below to submit your registration for the conference.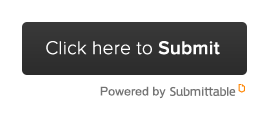 Dear AME 2017 attendees,
We have a small problem with hotel room availability and have been working diligently to generate solutions.
Here is the situation: The conference is being held in the highly desirable Chase Park Plaza Hotel and we have negotiated room blocks for Wednesday, Thursday, Friday and Saturday night stays. However, we have too few rooms for Wednesday night and possibly too few for Thursday as well. Hence, if you try to make a reservation that includes Wednesday night it is likely that your room registration will be rejected due to lack of availability. However, it probably is only Wednesday evening that is not available.
Here are our solutions, in case you cannot get a room for all nights that you desire at the Chase:
Arrive in St. Louis on Thursday, rather than earlier. We have altered the program so that the conference will start at 12:30 PM on Thursday, rather than 8:30 AM. We have also moved the pre-conference workshops from Wednesday afternoon to Thursday AM (the school visit tour remains on Wednesday).
Try to rebook your hotel room at the Chase to begin on Thursday and see if you can get the reservation (note: if you register late, you may only get Friday and Saturday at the Chase). We have arranged with another hotel nearby (Parkway) to provide rooms on Wednesday night. You can then book for the Parkway Hotel on Wednesday and the Chase for the rest of the nights. Additional registration information is posted on the conference website http://ame2017.net. [NOTE: The Parkway is a comfortable hotel, but not as upscale or convenient as the Chase. It is ten walking minutes away from the Chase. However, as the AME has guaranteed a set number of hotel rooms and would face financial liability for not filling these room blocks, we urge you not to stay at the Parkway the entire conference. The rates are almost identical, but the Chase is far nicer and is where the conference will be held.]
Thanks for your support and patience in resolving this space crunch!
Contact ameinstlouis@gmail.com with questions.