Please click the button below to submit your registration for the conference. Early Registration due September 1, 2017. All presenters must register by October 13, 2017.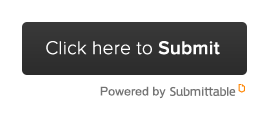 The 43rd Association for Moral Education Annual Conference will be hosted at the Chase Park Plaza Hotel, St. Louis, MO, November 2nd through 4th, 2017. The event is partnering with The University of Missouri-St. Louis and Lindenwood University. The theme of the conference will be:
Evolving Ethics, Moral Education, and the Struggle for Democracy
The 2017 meeting will focus on ethics, evolution, and democracy. The ethics of how we live together and who we are as a people is being played out across the globe in struggles for democracy, for voice, for autonomy, and for human dignity. Our call to ethics, then, must be a call to political action as well as self-cultivation. As someone once said, wisdom is as wisdom does.

We are delighted to announce that the Kohlberg Memorial Lecture will be given by Dr. Frans de Waal, C. H. Candler Professor in the Psychology Department of Emory University, Atlanta. His latest research concerns empathy and cooperation, inequity aversion and social cognition in chimpanzees, bonobos, and other species. Throughout his career, de Waal has drawn parallels between primate and human behavior, from peacemaking and morality to culture.
Conference Co-Chairs:  Dr. Wolfgang Althof (University of Missouri-St. Louis) and
Dr. Steve Sherblom (Lindenwood University, St. Charles, MO)
Contact ameinstlouis@gmail.com with questions.